KPB Ekspress Bus Ticket Booking
KPB Ekspress is one of the reputed bus service providers serving the travel industry. This bus company provides punctual and effective services. KPB Ekspress is recognized for creating travel convenience for many commuters. All types of buses offered by KPB Ekspress help in connecting cities. The bus service provider assures passenger safety and comfort.test
KPB Express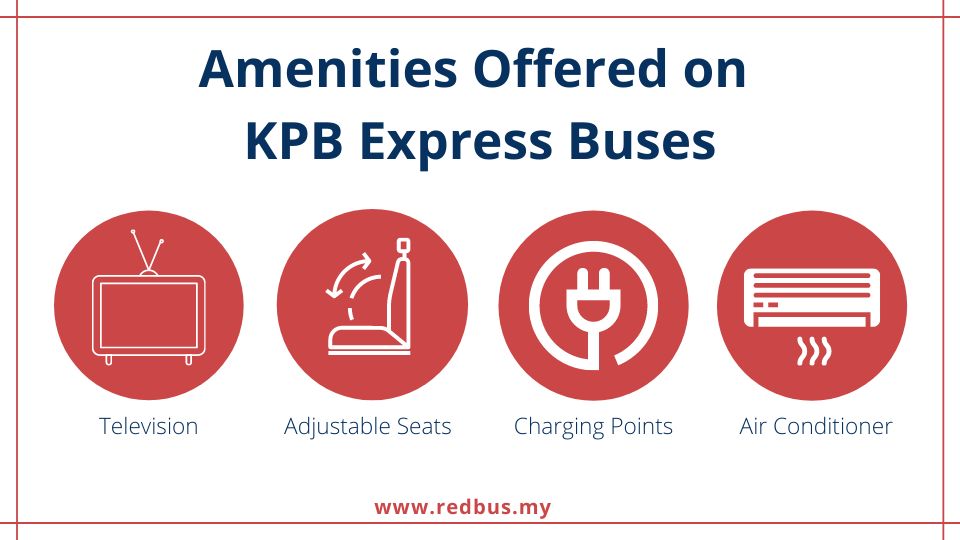 KPB Express buses are operated by Konsortium Pelancongan Bumiputera (KPB), incorporated on the 26th of March, 1997 in Pulau Pinang. They are among the prominent bus operators in Malaysia and serve thousands of passengers every year. With over twenty years of experience in the transportation sector, KPB Express has many loyal passengers worldwide. They mostly operate single & double deck buses with 27 seats. They only hire experienced & well-trained drivers & staff members to provide a safe travel experience to their passengers.
KPB Express provides many cities like Ipoh, Perak, Penang, Kuala Kangsar, Kuala Lumpur, Johor Bahru, Kamunting, Simpang, Shah Alam, etc. They also boast a multinational presence as they provide bus services to Singapore & Hatyai (Thailand). Supernice Grassland manages the trips from Butterworth (Penang) to Singapore & Johor Bahru of KPB Express. Their coaches are designed for safe travel and are equipped with adjustable seats, footrests, etc. You will also get amenities like a TV, charging point, air-conditioners, etc., on board.
KPB Express has its headquarters in Butterworth, Penang. They also have an office in Perak & ticket counters in respected bus terminals. Passengers can also book their tickets online via e-ticketing. Their contact information & office address are given below:
Head Office
Kaunter 9, Butterworth Bus Terminal,
Jalan Pantai Butterworth, Malaysia
Telephone Number
+604-332 6815 / +604-332 5815.
Another Office
Plot 73-86, Jalan Logam 5,
Perindustrian Kemunting 3,
Kamunting Raya Industrial Estate, 34600, Perak.
Telephone Number
016-550 7805 / 016-5208812.