About KKKL Express
KKKL Express is a well-known bus company in Malaysia. They primarily provide bus services in Peninsular Malaysia, Hayati, Thailand, and Singapore. KKKL Express buses are owned by KKKL Sdn Bhd. The company started its operations on January 22 1983, with just a single 44-seater express bus. However, after almost four decades of service, they now have a fleet of more than 100 buses with standard to luxurious coaches, providing the best travel experience to passengers.
KKKL Express executive buses are the highpoint of this bus company. The KKKL Express executive buses have a seating arrangement of 2+1 for spacious legroom. There also are single and double-decker buses to add to their luxurious buses. KKKL Express bus services are available daily, but the number of buses differs with the route. Apart from the amenities inside, most of these buses have at least one rest stop, especially for long-distance buses, so you can relax for a few minutes.

The operator has several branches at various locations in Malaysia and Singapore. You can find the bus office at Jalan Sultan Textile Centre and East Coast Road of Singapore. In Malaysia, the bus counters are at Penang Sentral bus terminal, Melaka Sentral, TBS, Kuala Lumpur, Chinatown, and Larkin Terminal, Johor Bahru. In addition, you can easily do KKKL Express bus ticket online booking using the redBus mobile app/website.

Advantages of Booking KKKL Express Bus Tickets
Popular KKKL Express Bus Routes
KKKL Express bus services offer both cross border and local services. Check out the popular routes where you can avail KKKL online bus ticket booking -

Cross Border Routes
Local Routes Covered
Popular Cities Covered by KKKL Express Buses
KKKL Express covers almost many cities in Malaysia. Some of the popular places covered by this operator are:
Popular Bus Terminals Served by KKKL Express Buses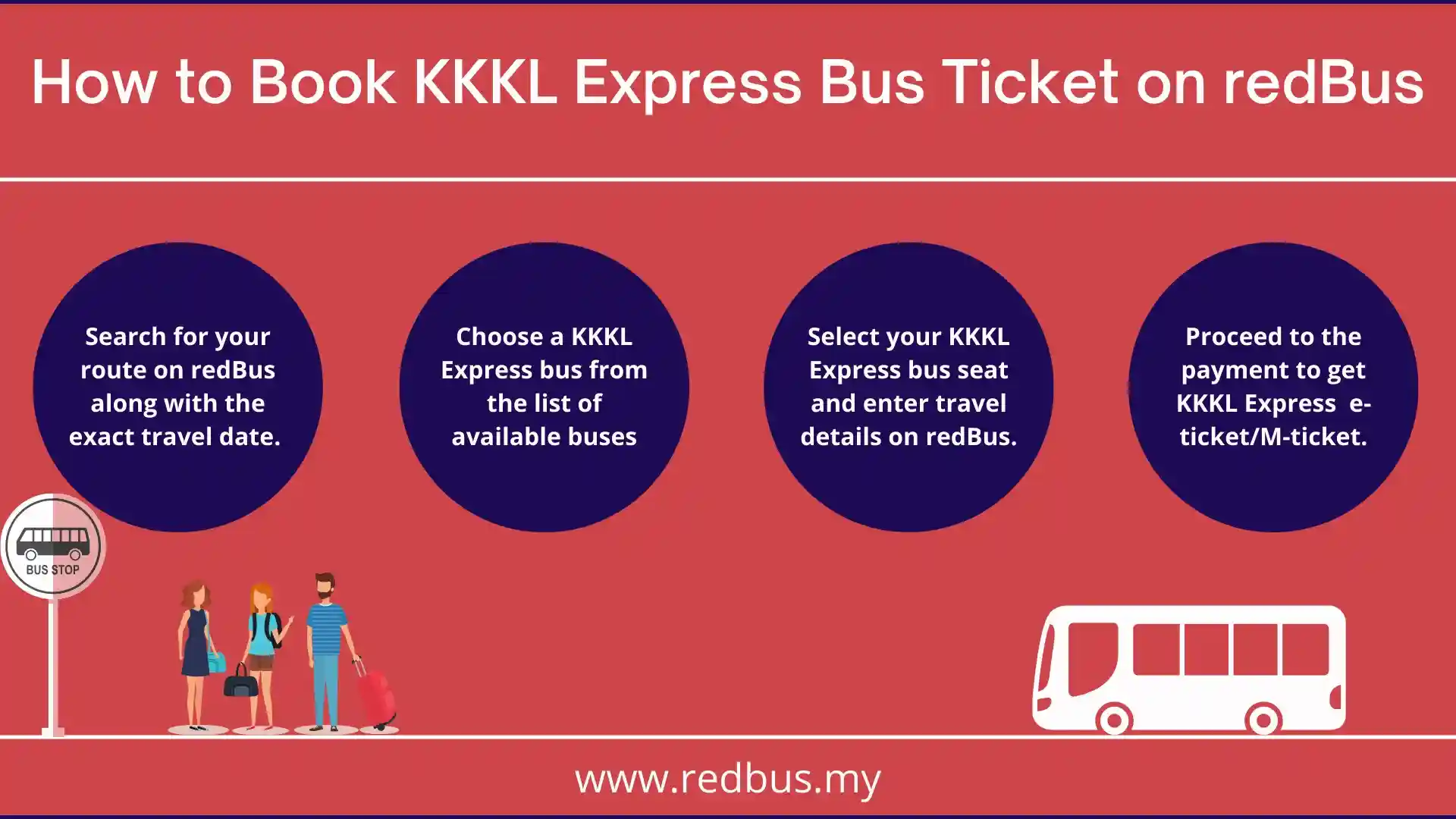 Disclaimer: Routes, timings, and fares are subject to change. Please check locally for any last-minute changes.